Presentations

Pitch Perspective
Users now can manually set the perspective of Football pitches, by selecting specific points in the video and creating multiple calibration points along the timeline. Once pitch perspective is set:
Player Icons, Player Links and Polygons will now respect the pitch layout.
Polygons can be anchored to the pitch.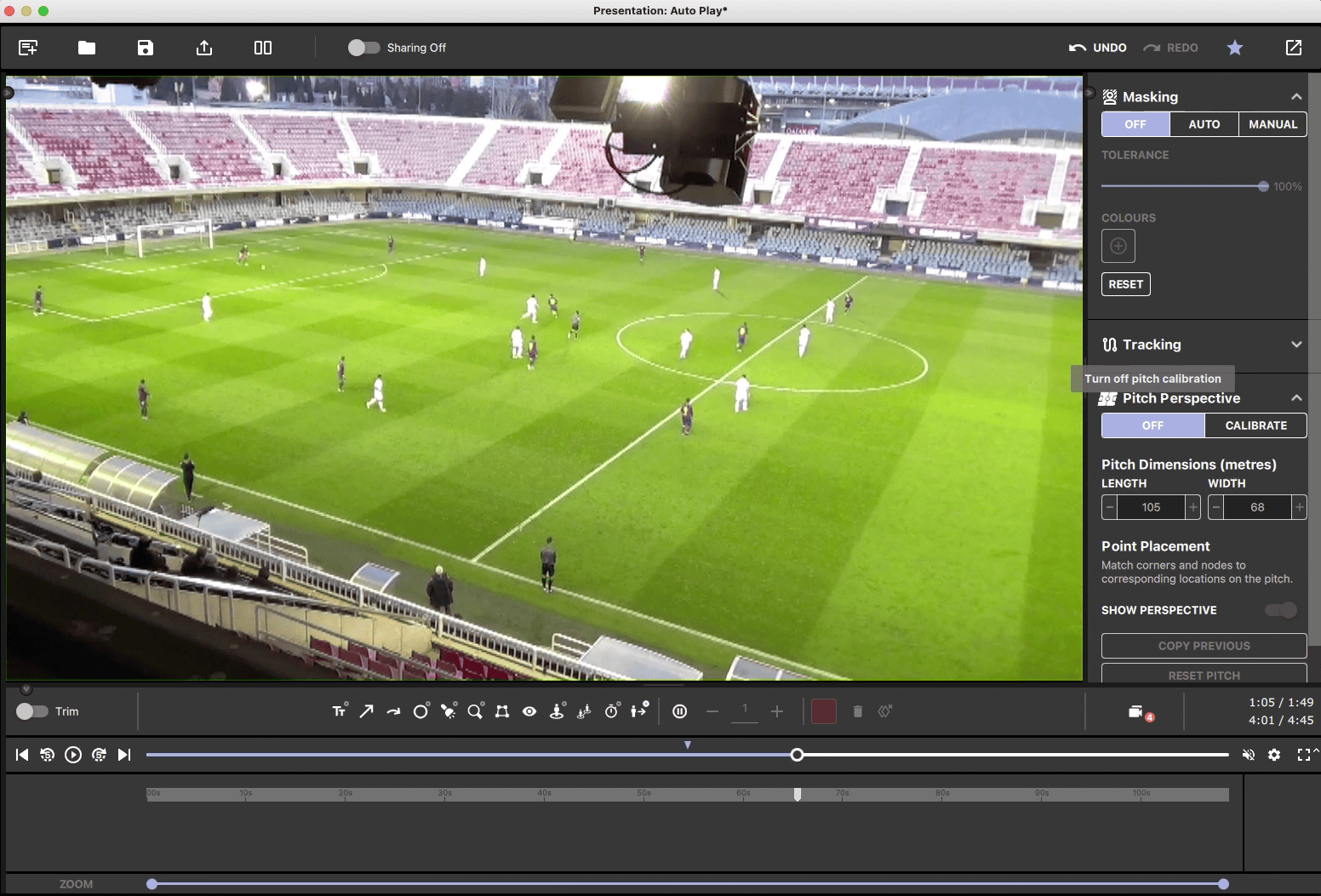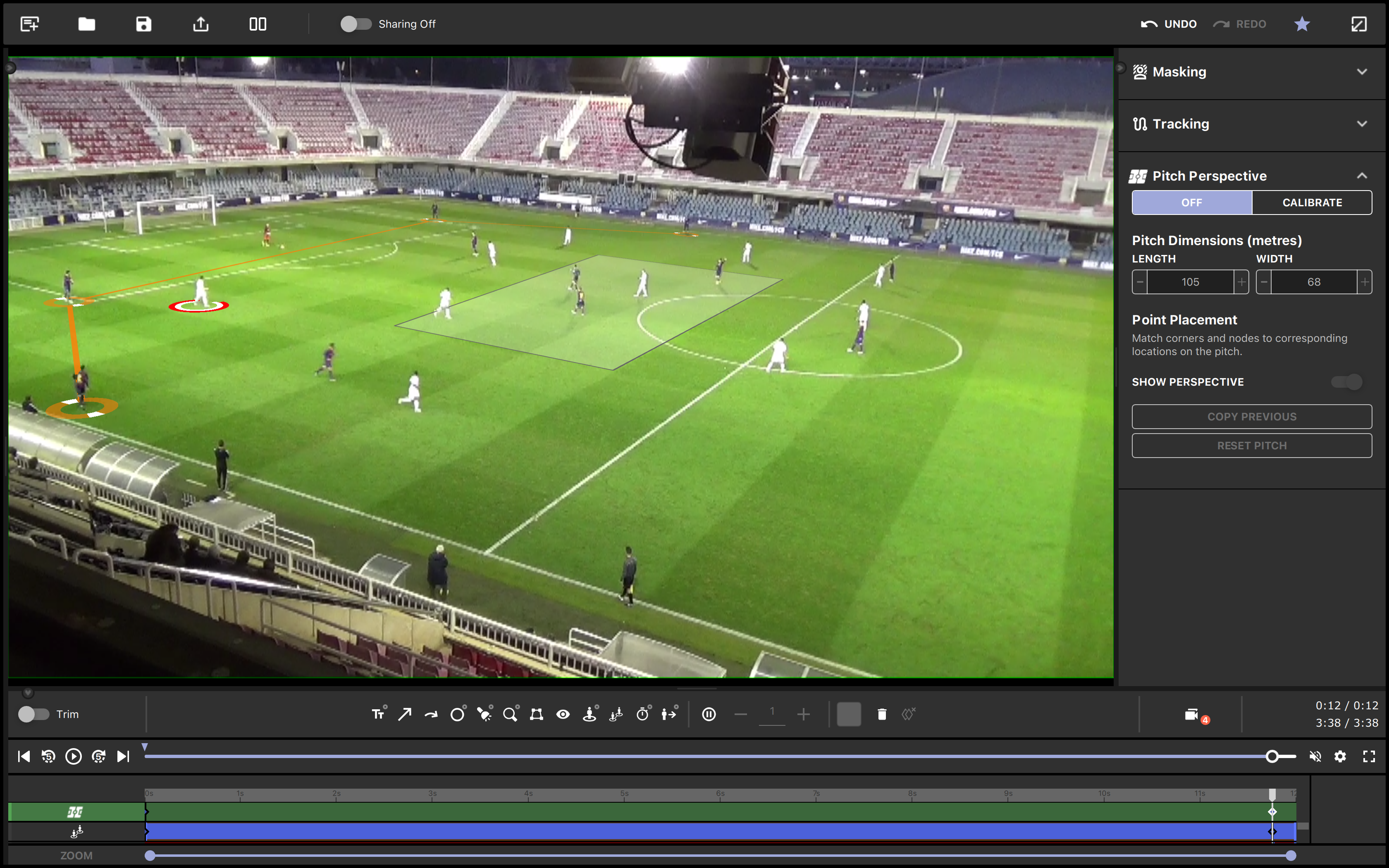 Annotations customisation
Users now can change Player Link and Polygon annotation properties.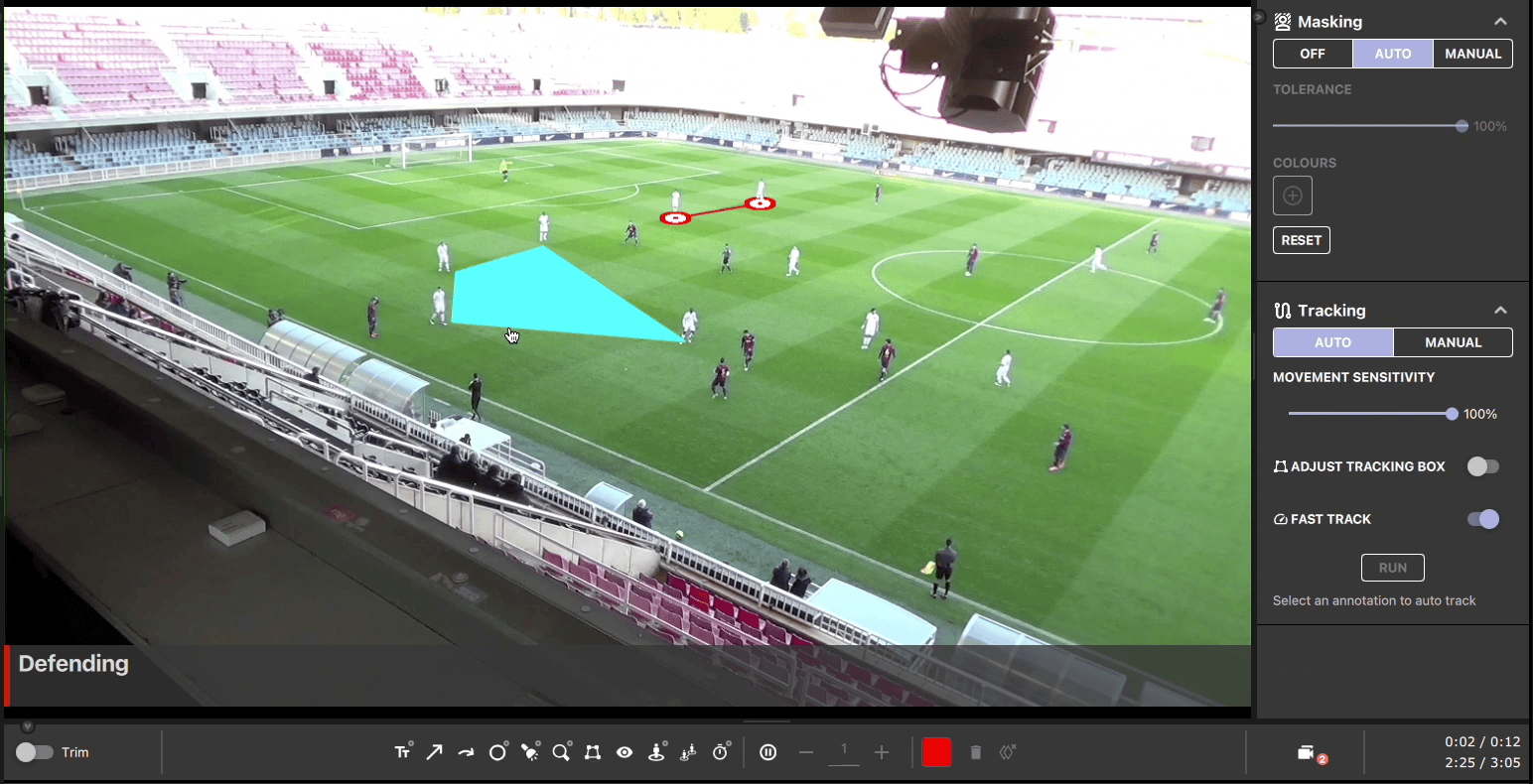 ---
February 2023