New Player Move/Erase tool
Users can highlight a player and "cut" the player from their current space, animate where they would like the player to move, then "paste" them to that space.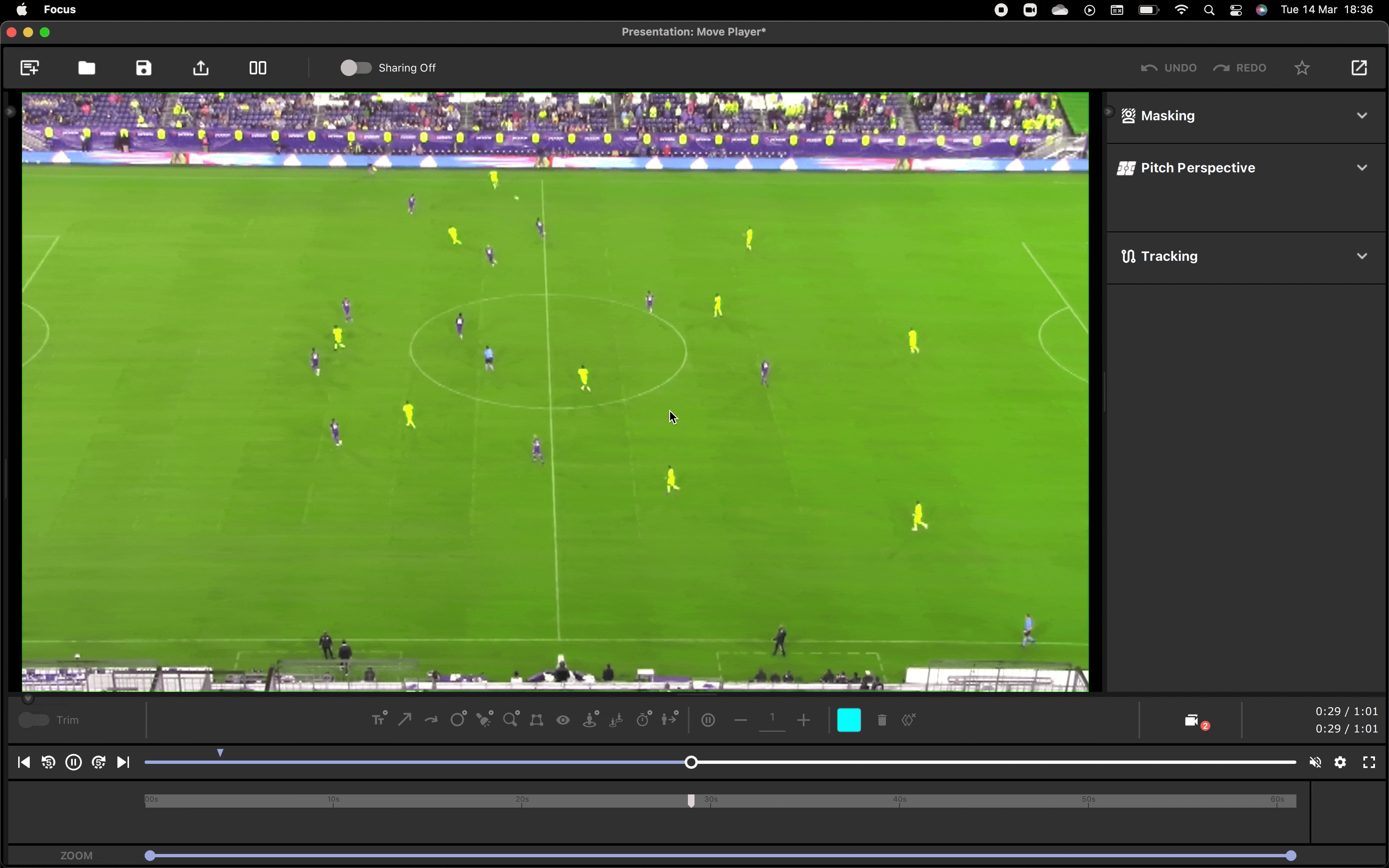 Improvements and Bug Fixes
Focus local log files older than 30 days are now automatically deleted.
Fixed: In some cases, loading a presentation with annotations in freeze frame would cause a crash.
Fixed: Creating a keyframe that was bound to a freeze frame could cause a crash.
Fixed: Paint mode would not turn off after exiting present mode in Focus.
Fixed: Clicking "Undo" after deleting a presentation package clip wouldn't restore the video inside the package.
Fixed: In some scenarios, when Channel Chooser Playback was set to Frames (low CPU), the chooser video wouldn't update.
---
March 2023