Description

Media shows as completed in the Hub Transfer Queue, shows in the Data Usage, or displaying for some users but not others.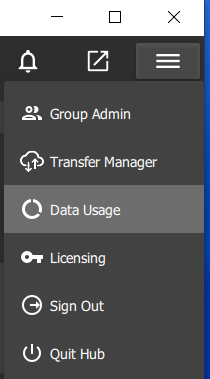 Resolution
Confirm that the media was shared to the user that you are signed in as in the Hub.
If you have already refreshed the app, and still don't see the media in the Hub, then navigate to the Hub app Settings > General tab.


Navigate to the Data folder, and then close the Hub app.
Find and delete the offline.db file. (It may be living in multiple folders at the data folder level).


Relaunch the Hub app, and see if it is present now.