A Review Sessions allows you to review sessions that are saved locally in a package, hosted on the server or published on the Hub.
Launch Focus Client, and choose Review Sessions.

Upon opening Review Sessions you will be presented with this view.

The Origin column will show whether the sessions have been saved locally in a Package, are hosted on the Server or published on the Hub.
Use the Search function in the top right to search across Sessions and Events, and use the dropdown menu to change the search location.
Hub Sessions
For Hub sessions to appear, you must have registered and have the Hub installed. The Hub app does not have to be open for sessions to appear.
Hub sessions will show one of the following statuses:



Hub Session Media Not Downloaded

Hub Session Media Partially Downloaded

Hub Session Media Downloaded
You will also be able to edit sharing permissions by clicking on the

Set Sharing Permission for Session icon.
When opening Hub hosted sessions you can download Hub Session Video by clicking on the Channels icon and selecting Download Hub Session Video option.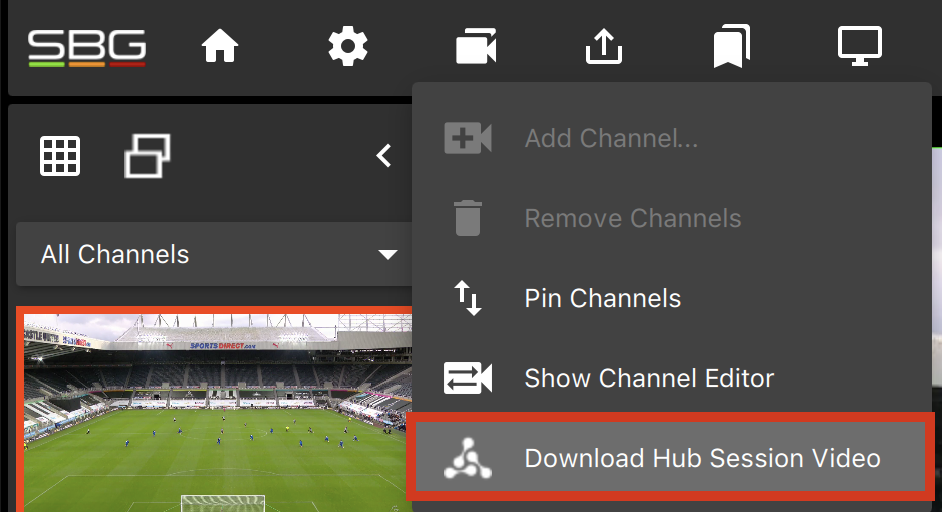 Package Sessions
Focus will load Sessions from the file path displayed in the bottom left hand corner of the screen.


To change the file path go to Settings General menu and change it next to Session package search path option.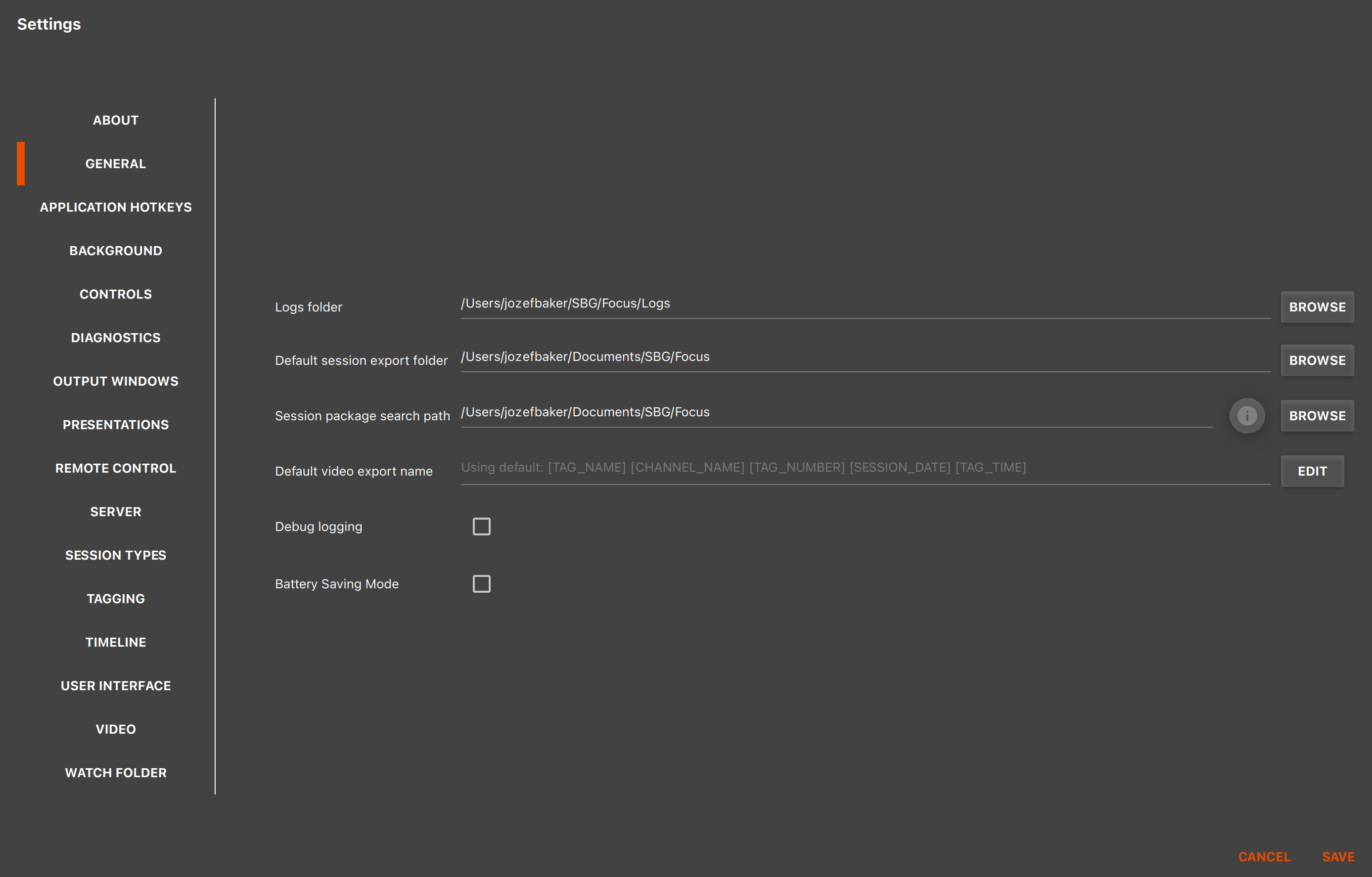 Server Sessions
You must have Focus Server open and be connected to display any Sessions which have been saved to the Server.
To connect to server you must first set a password in Focus Server Clients.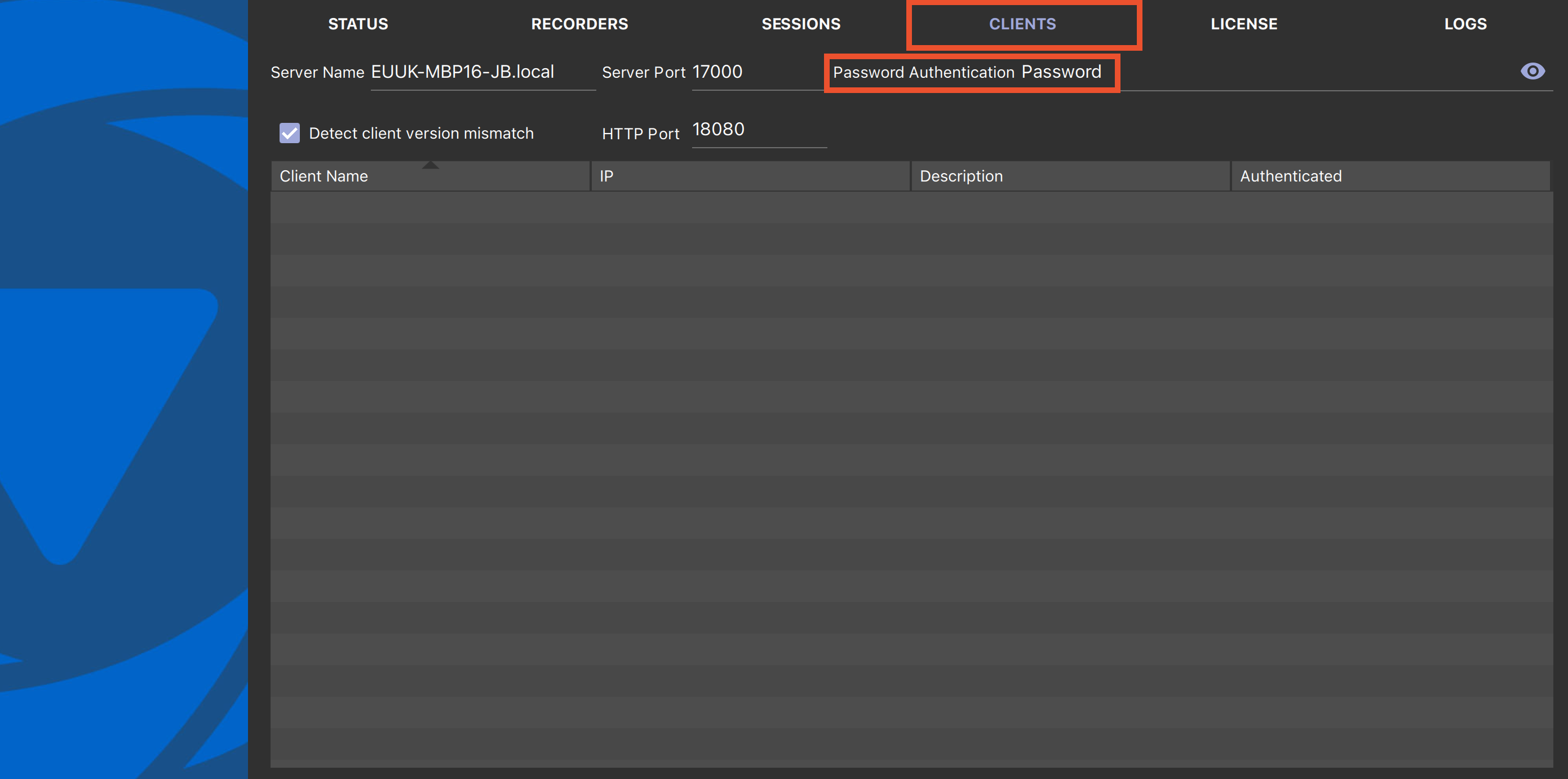 In Focus Client go to Settings Server and enter the corresponding Password, then hit Connect.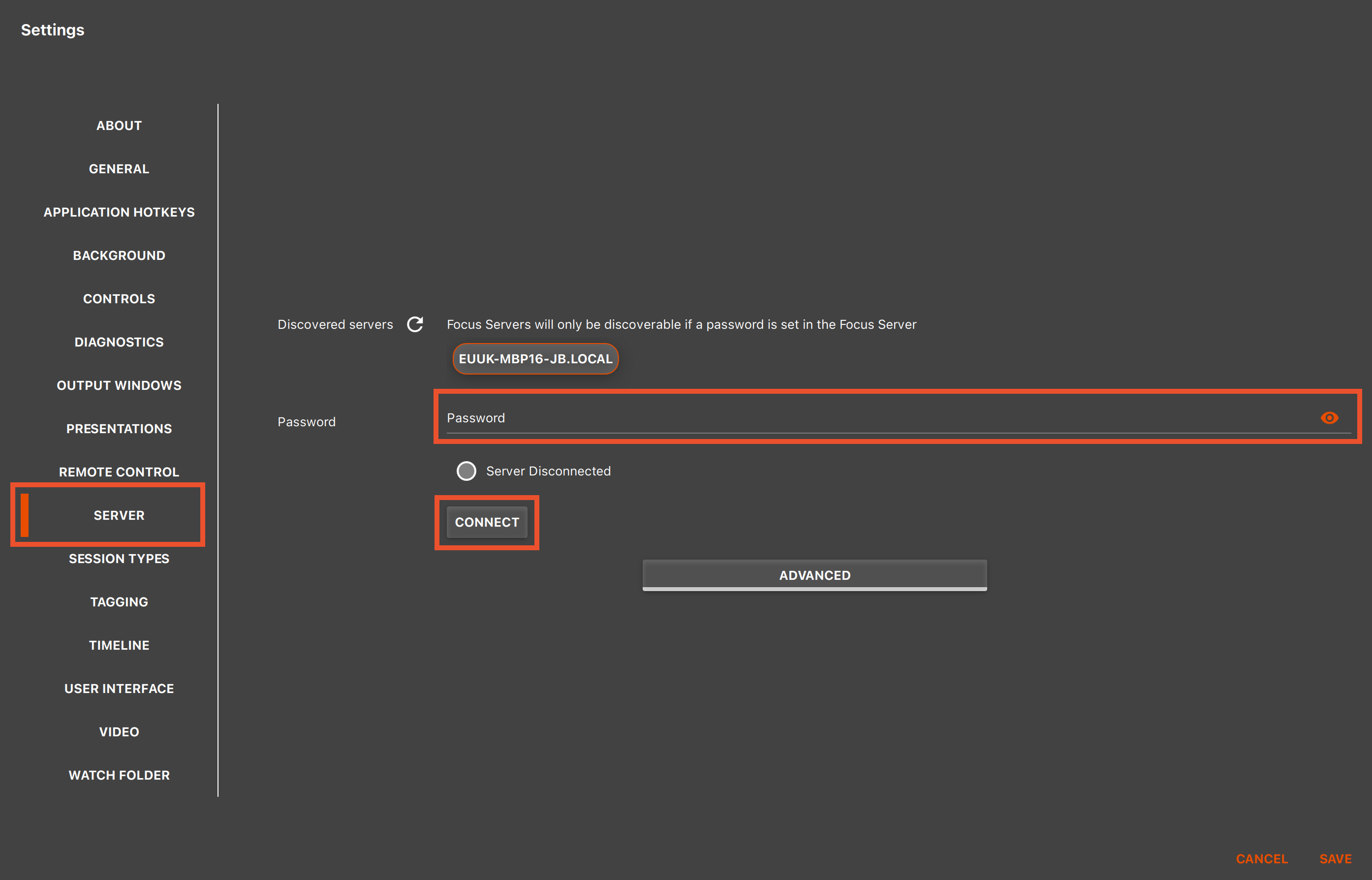 Viewing Sessions
When selecting multiple sessions you can change between their selection by clicking on the dropdown menu at the top of the screen and selecting which session you would like to work on.