Focus Server defaults to the Status page when you log in.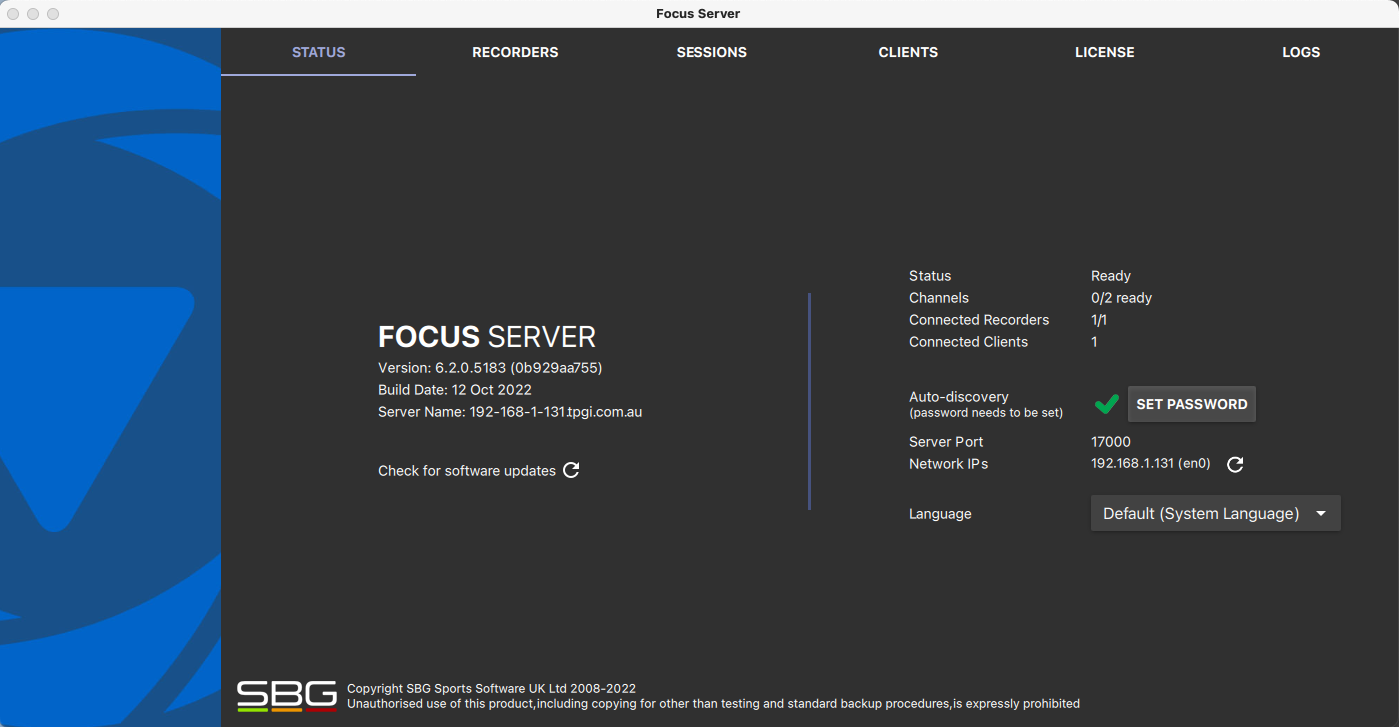 Left hand side of the Status page displays:
Version of the server you are using

Build date of the version you are using

Server name

whether any updates are available; for more information on updating the Focus Server see How to Update the Focus Server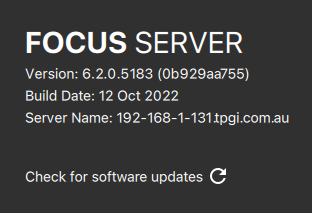 Right hand side of the Status page displays:
Status of the Focus server (normally, "Ready" when all server settings are in place and you are ok to move to the Recorders page, or "Initializing" whilst some settings are still incomplete)

Number of channels you have in the recorder

Number of connected recorders

Number of clients connected to the server
Below, you can set your password so only authorised clients can connect to the server.
You can also see the port number and network IPs you will need for the clients to connect.

The last area allows you to change the language from that of your default system.

Note: you will need to re-start the Focus Server if you make a change.