Freeze Frame Annotations
After you have toggled the toolbar on you will have a series of annotation tools available to you.
To apply a Freeze Frame annotation select the Freeze Frame icon.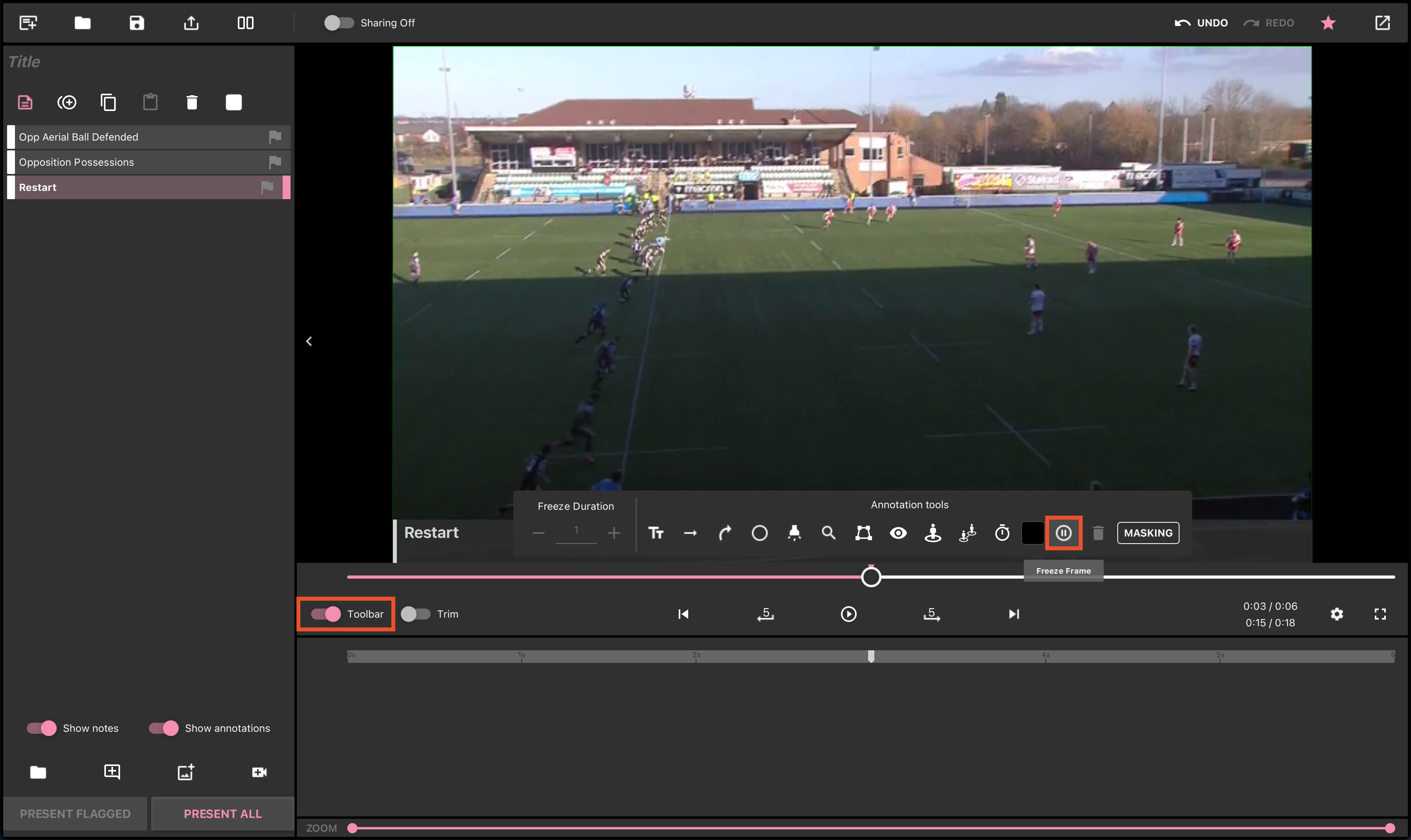 Once you have selected this a Freeze Frame annotation row will be added to the timeline.
You can edit the duration by editing the Freeze Duration on the toolbar.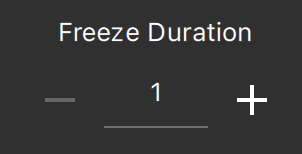 Alternatively, you can hover over either end of the Freeze Frame timestamp until the resize arrows show. Click and drag to resize the Freeze Frame duration.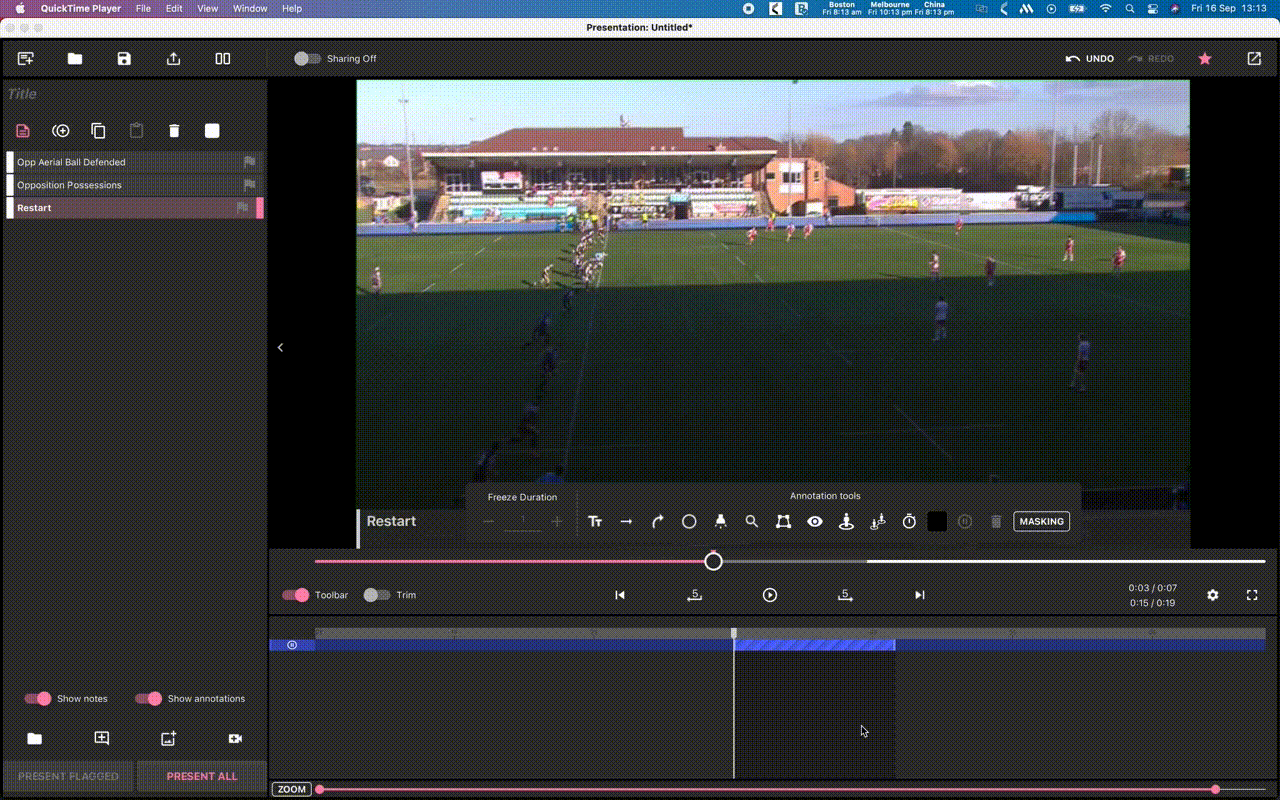 When happy with the duration, you can choose from the other Annotation tools to use (except Stopwatch). Every annotation type added will have its own row. The row background colour will match that of the annotation.
Upon selection by default the annotation will start and stop in line with the freeze frame start and end.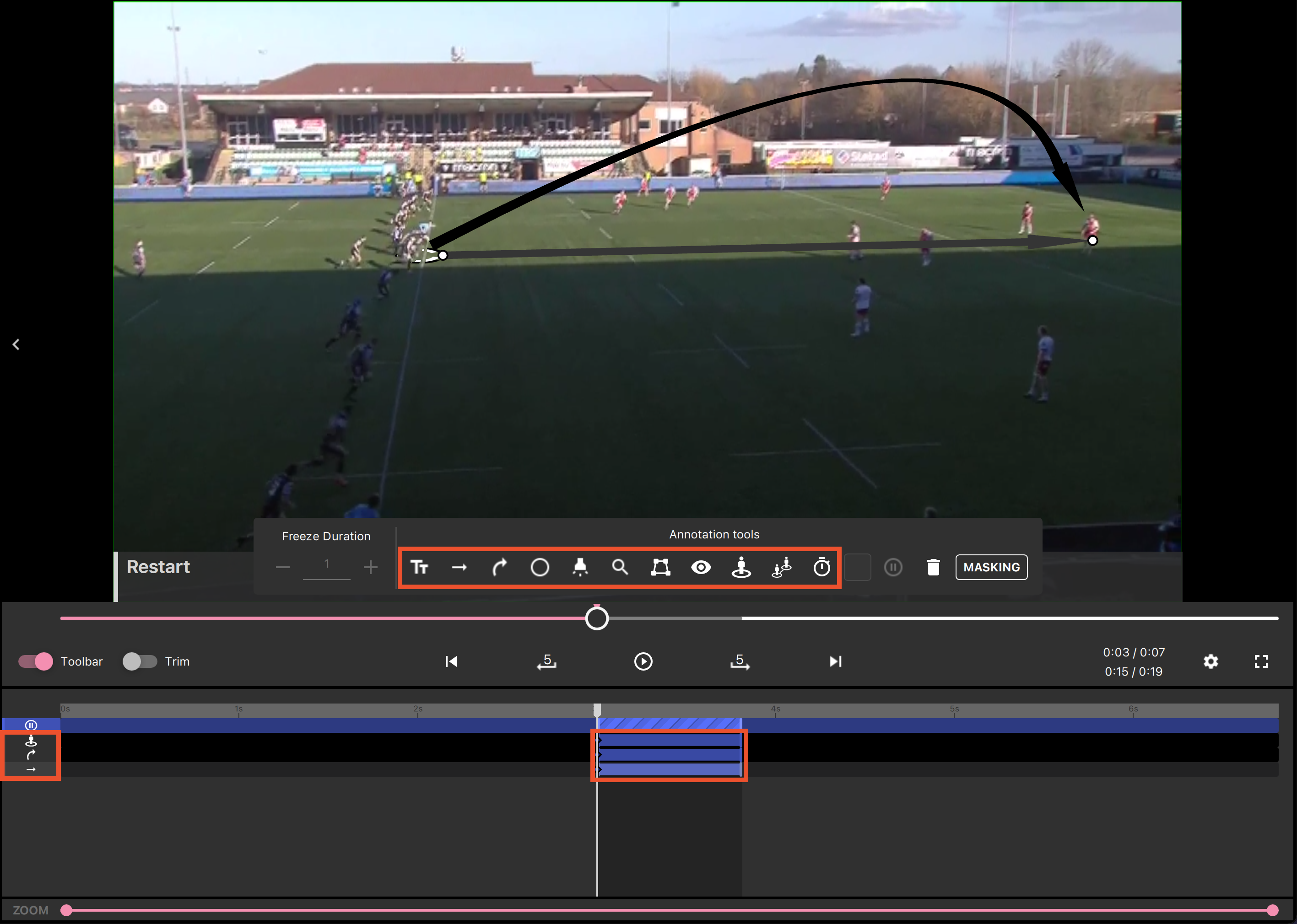 You can edit the start and end of each annotation in a similar fashion to resizing the freeze frame duration, by hovering your mouse over the end of the timestamp until the resize arrows show, then clicking and dragging.
You can also move annotations along the timeline by hovering over an annotation until a fist appears, then clicking and dragging to reposition.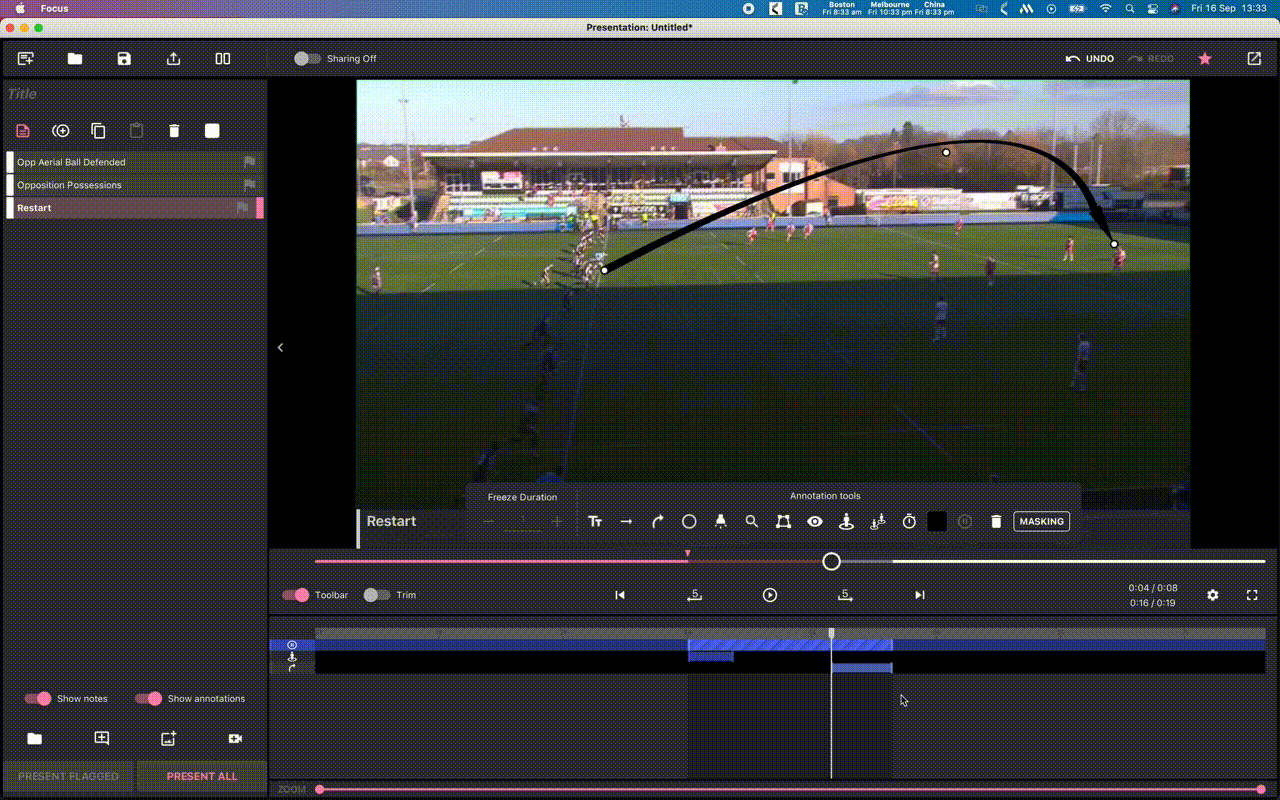 By moving, shortening and lengthening annotations you can stagger when annotations appear and disappear within a single freeze frame.

Animating within Freeze Frame
You can animate telestrations within a Freeze Frame by adjusting the position or size of an annotation then moving the video on in time and repeating.

Each time an annotation is altered a yellow diamond will appear on the timeline to denote a keyframe.
If selected, keyframes can be moved, by clicking and dragging, and deleted, by pressing backspace.