1. Whilst live coding, navigate to the Tag Templates part of the window on the top right where you will see all the existing buttons in your template (Tags, Labels, Text boxes, Images).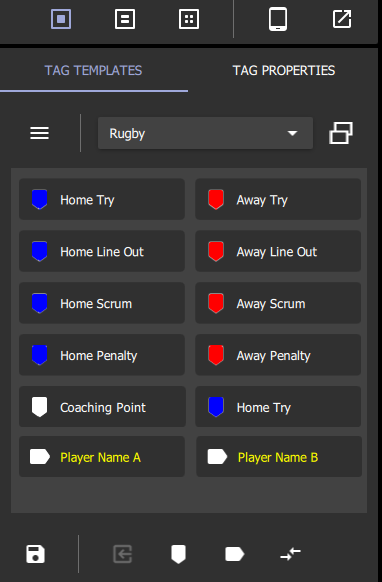 2. To quickly change characteristics of a button, click and hold down the button that you would like to change. A pop up window will be displayed.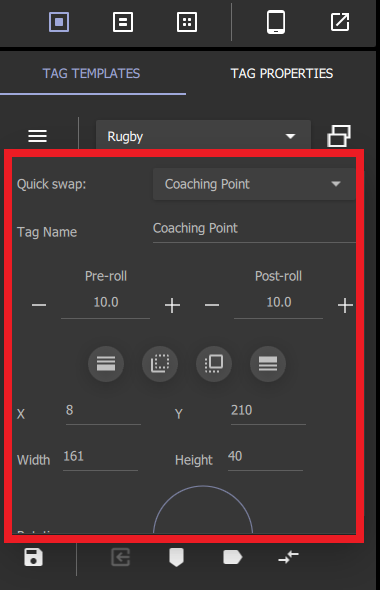 3. In the pop up window you will be able to change the characteristics of the button, for example do a quick swap, while coding. Tip: scroll down the pop up window to access all characteristics.

For full details of all characteristics of Tags and Labels see Creating Tags and Creating Labels.