MatchTracker Settings
Tag Templates can be viewed in MatchTracker by navigating to Settings > Tag Templates.
You can select the Template you want to use from the dropdown menu at the top of the screen.
Select Open Template Designer in the bottom right.

MatchTracker Views
Once you have created a match you can select Tags from the MatchTracker Views.

There are four different view types, by default you will be shown the Table View.

To change the view click on the View Types icon.
Tagging Window
Selecting Tagging Window will bring up the Tag Template selected in Settings > Tag Templates view.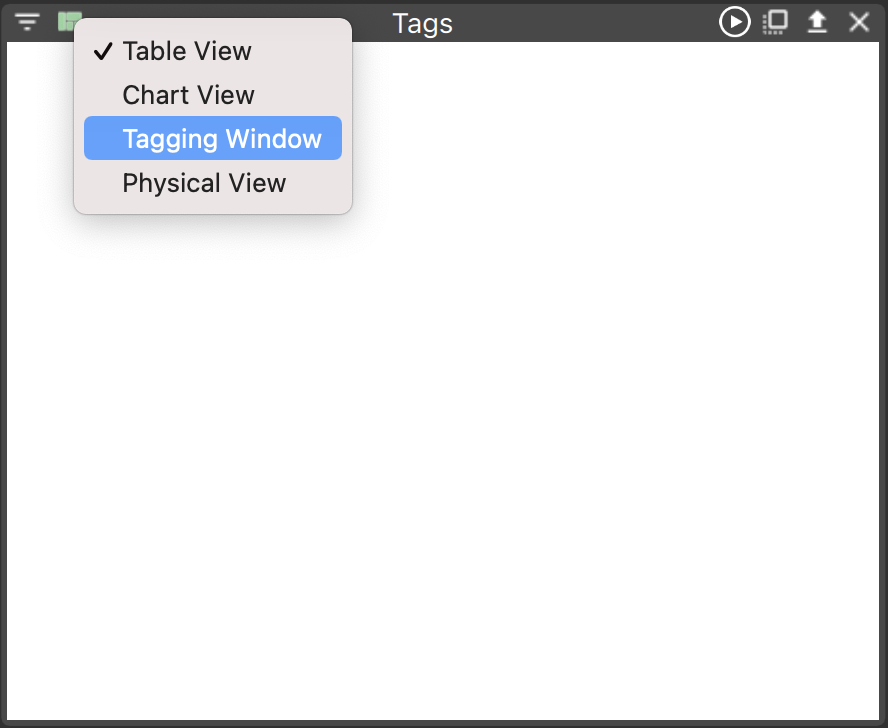 Tagging
To Start tagging in MatchTracker select Enable Tagging Mode at the bottom of the left side menu.

By right clicking on the Tagging Template you will get the option to enter Design Mode. From here you can change between Templates.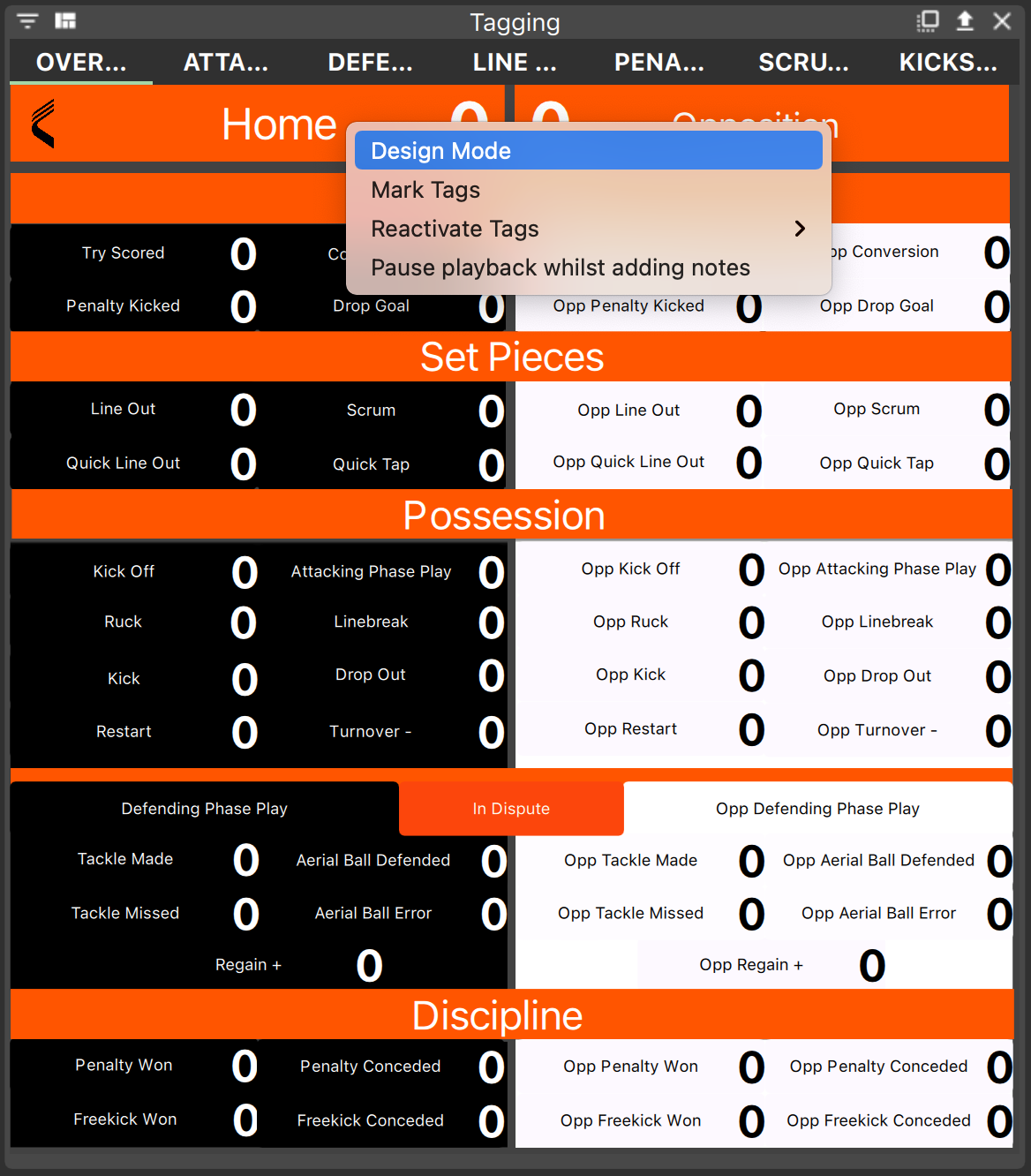 Table View
This view will populate any tags created using the Tagging Template.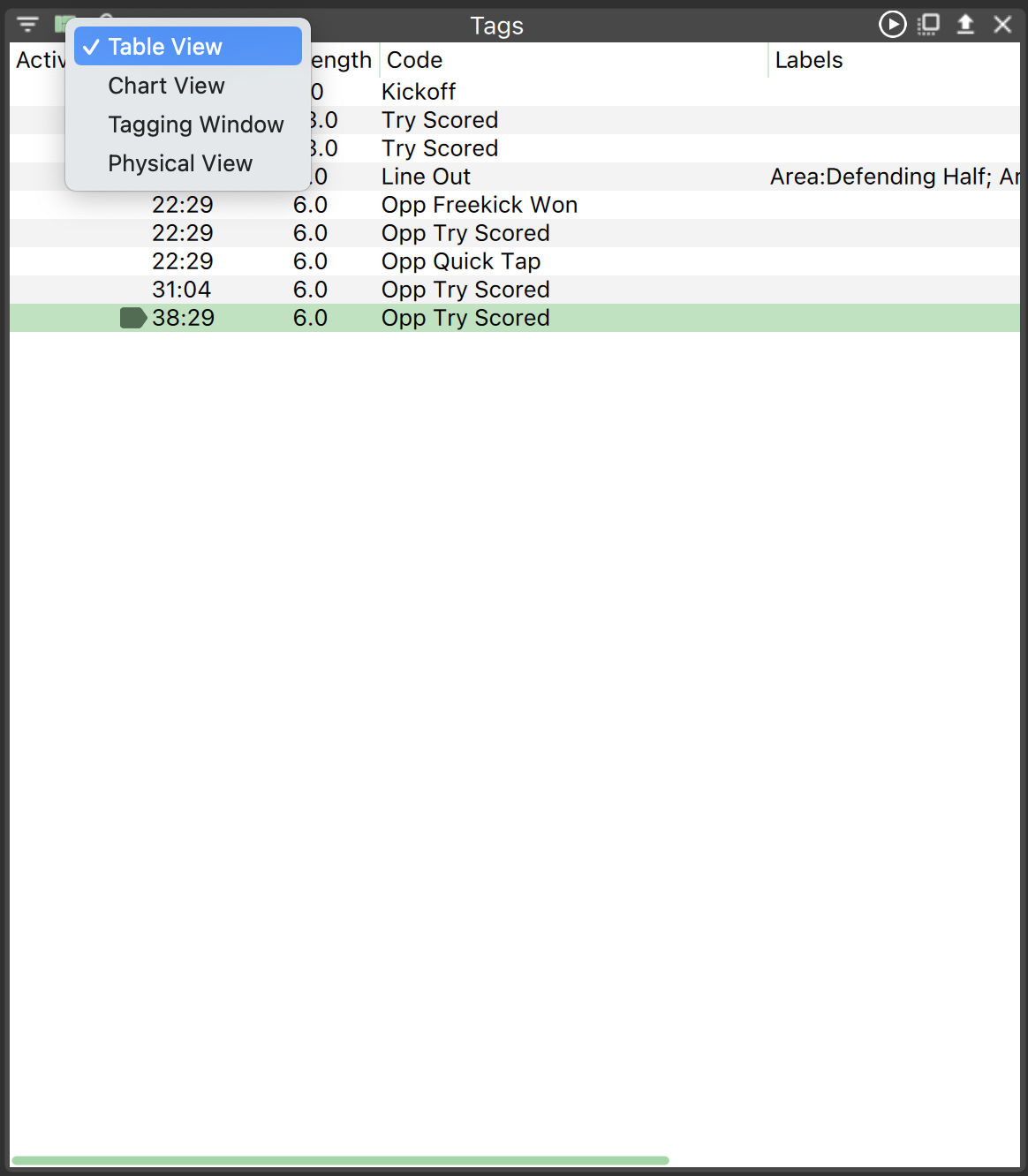 Chart View
In this view right clicking on the X axis will give you the option to plot Source Type, Source Name, User, Code and Labels.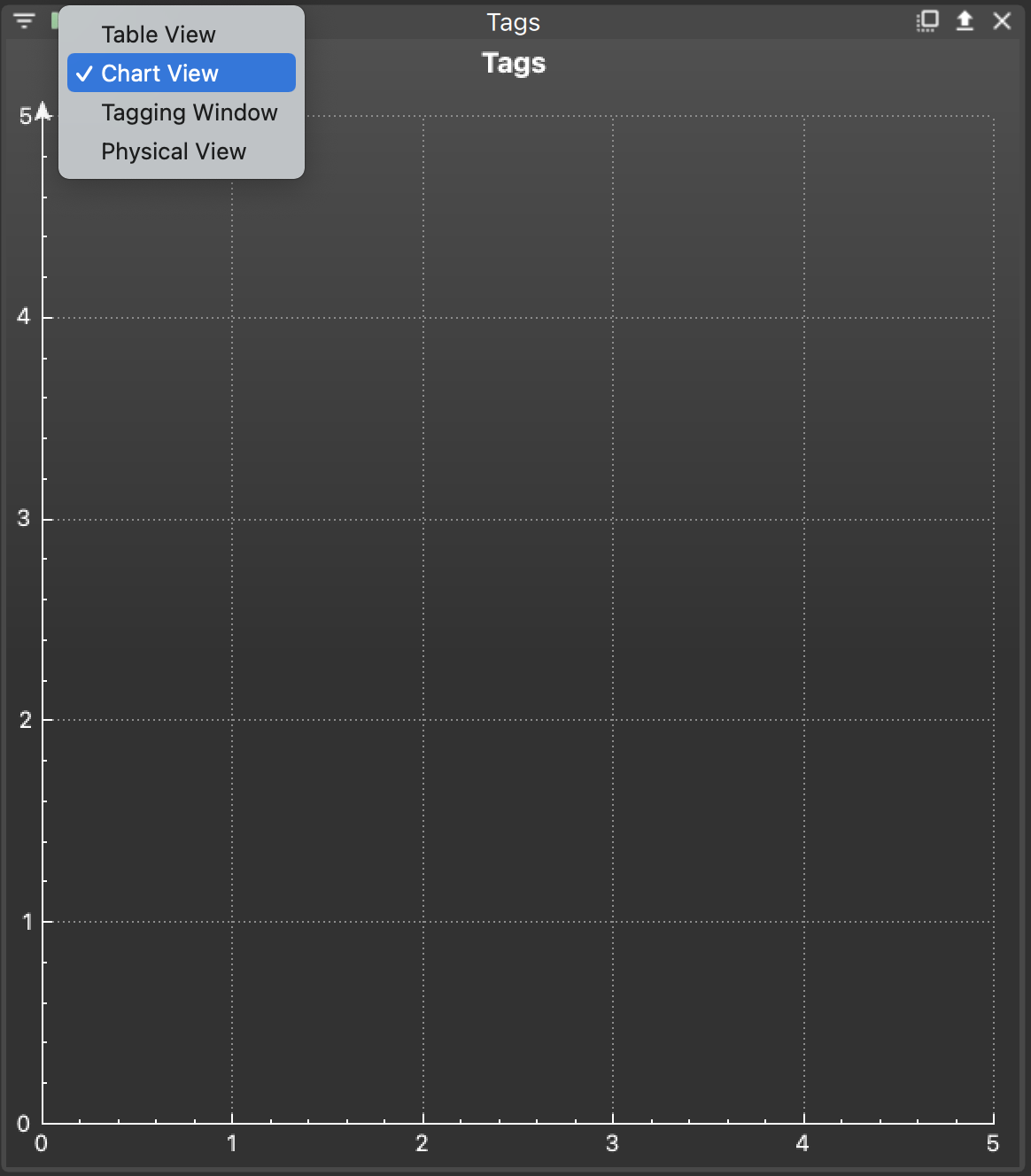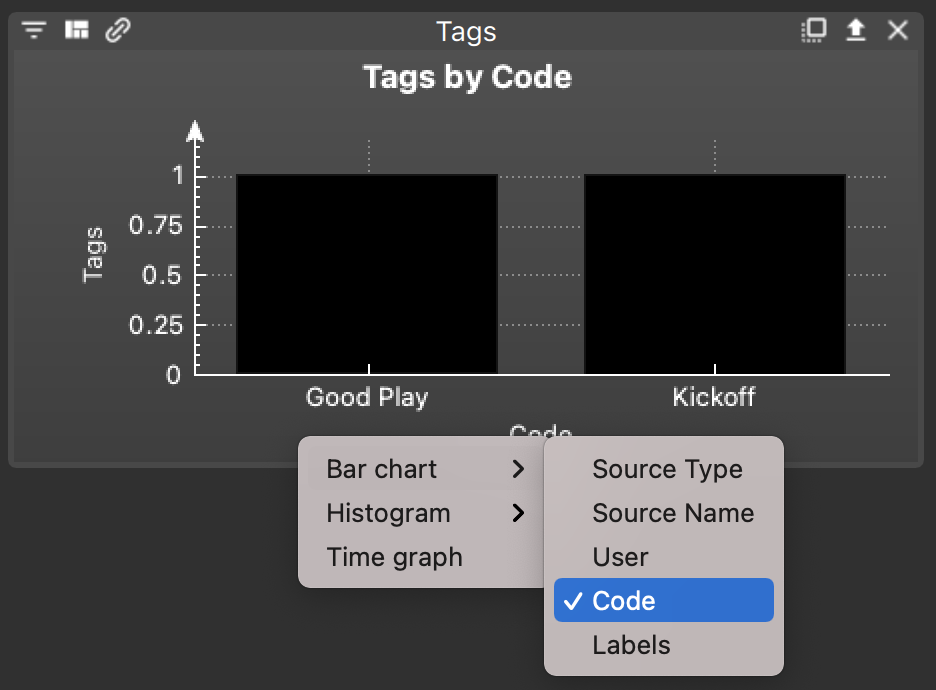 Physical View
This view will show Catapult Data brought across into MatchTracker from OpenField for any Tag(s) you have selected.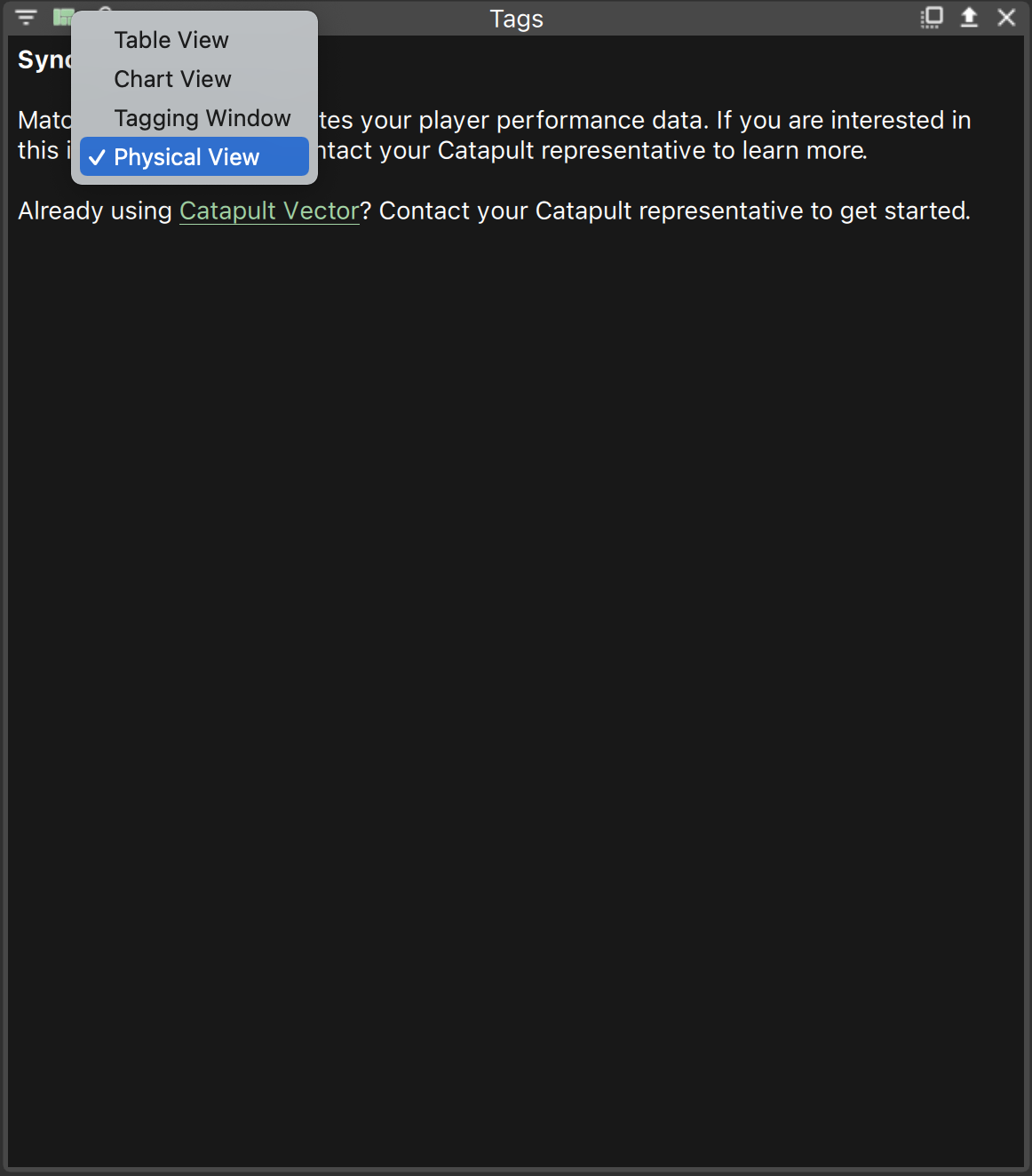 Tagging Window can be copied by right clicking on the header of the view type and then pasted by right clicking anywhere in the Page.
You can Paste with or without Linked Filters.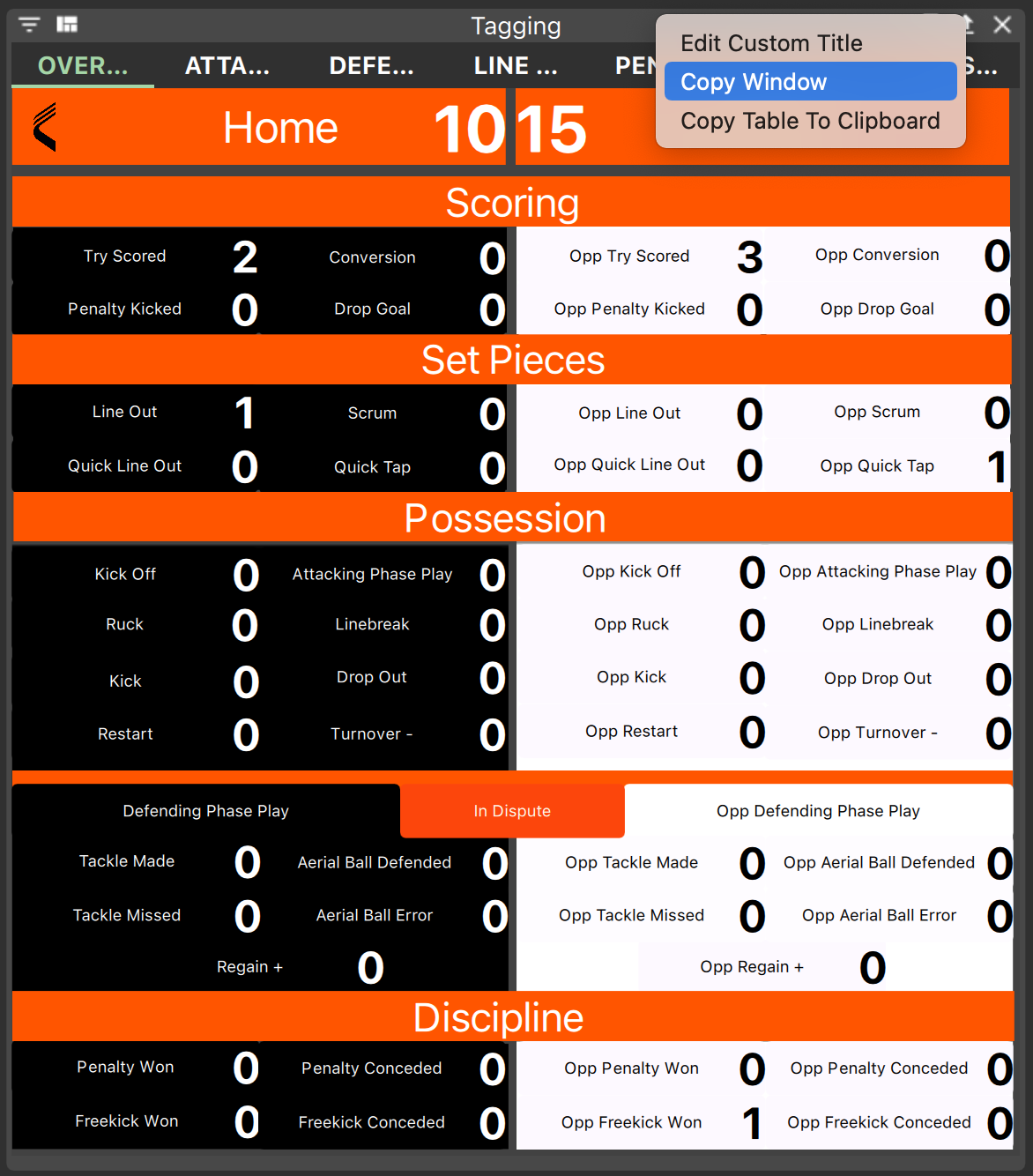 Linking Windows is a good way to display both the Tagging Window, tags that have been created and physical data for tags that have been created.
Tag Template Location
Tag templates are saved in a single file location which both Focus and MatchTracker connect to.
/Users/[USERNAME]/Library/Preferences/SBG/TagTemplates/


When both software applications are open and if Tag Template is updated from either Focus or MatchTracker, you will be sent a message asking to save your current template under a new name or whether you discard current template and apply changes from disk.